FRAME BY FRAME (Mekas In Himalayas)

cotton, wool
various dimentions
2022



all photos: Alicja Kielan
⟶ from the exhibition As Far As I Can See
(duo with Emanuel Geisser)
curated by Joanna Kobyłt
Artistic Scene of the 22. IFF New Horizons
BWA SiC, Wrocław
22.7—3.9.2022
In a 2019 interview, asked by Hans Ulrich Obrist about projects he did not complete, Jonas Mekas answered: When I am 100, I want to go to the Himalayas, to Tibet. We'll talk about it in 2023, when I'm back. He passed away in 2019.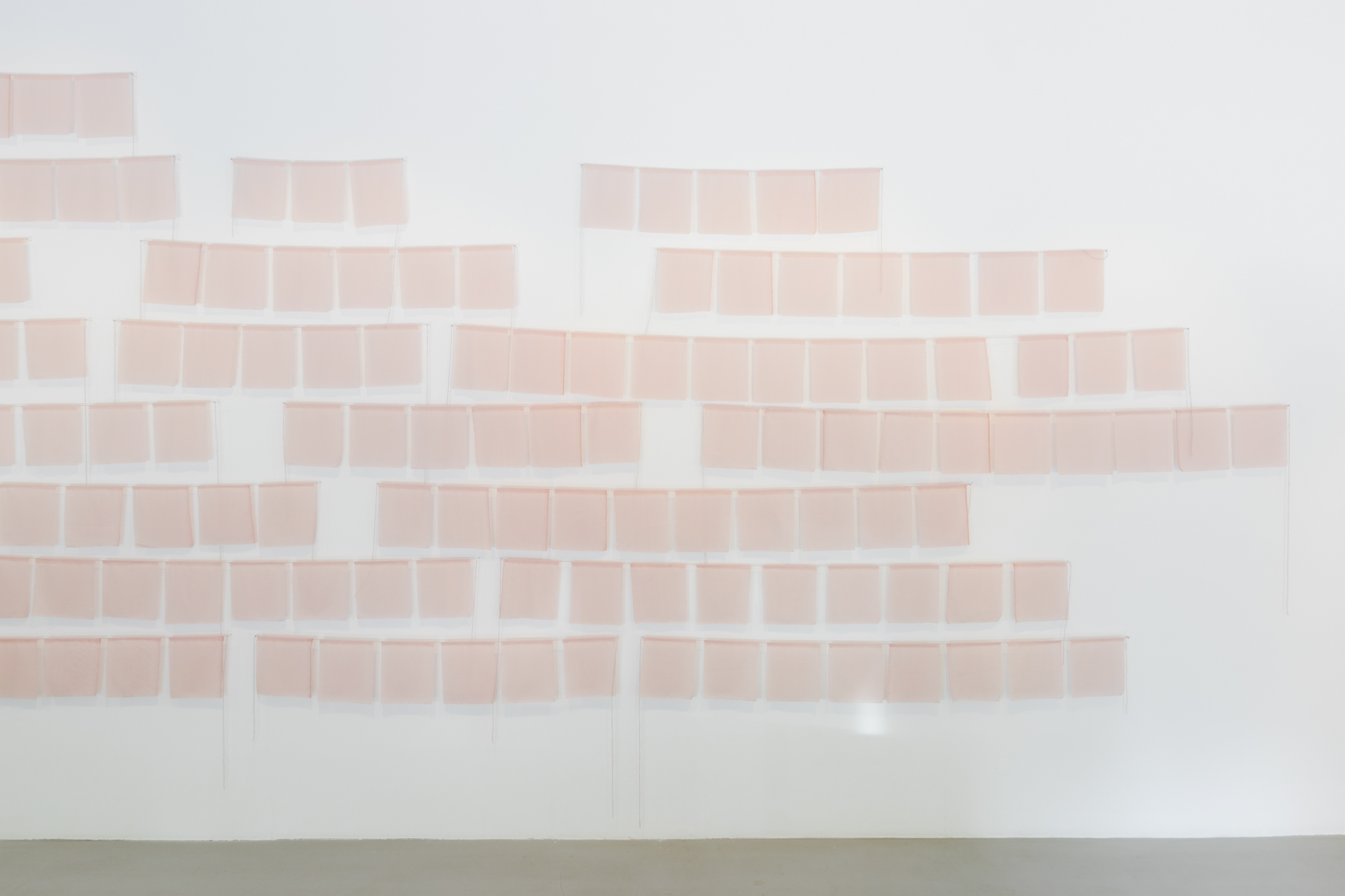 FOOTNOTE
print on recycled paper, glass, steel, tape, acrylic paint
2022
—based on the still from Jonas Mekas "Walden. Diaries, Notes and Sketches" (1968)

In his films, Mekas often uses boards with writings, plenty of these boards are of pale pink colour. It is where the colour of flags comes from.

general view with Two Suns installation by Emanuel Geisser, BWA SiC, 2022